Passenger Step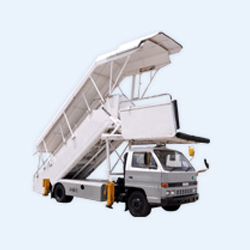 Home > Products > Passenger Step > Passenger Step
Description
Specification
We are one of the leading manufacturers and suppliers of high grade passenger step, which are designed at par with international standards.Moreover, these ladders are very versatile and can be customized according to the specifications provided by the customers.
Low centre of gravity and high stability
Advanced hydraulic technology
Many sets of protective devices
Features
It adopts special chassis with low centre of gravity and high stability;
It adopts advanced hydraulic technology with steady quality and low failure rate;
It has many sets of protective devices and emergency measures to ensure its safety and stability;
It has both functions of computer operation and manual operation and a platform of operation system;
It has a flexible platform structure and can easily be connected with aircrafts;
The height of platform is displayed by a liquid crystal screen with precise and clear effect.
The lateral boards of step ladder is made of LED and aluminum alloy materials with features of neatness and corrosion prevention;
The step ladder are made of fine slid-proof material;
It has a large scale of curved windshield with a fine view and it is safer when connecting with aircrafts.
| | |
| --- | --- |
| Transmission Type | : Manual |
| Fuel Type | : Diesel |
| Length | : 7,345mm |
| Weight | : 2,290mm |
| Height | : 3,300mm |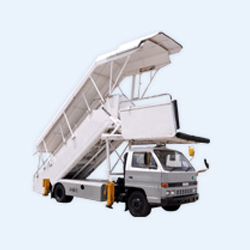 Enquire Now