Forklift 10 Ton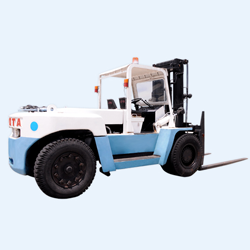 Home > Products > Forklift (1 Ton - 15 Ton) > Forklift 10 Ton
Description
Specification
A smart ergonomic design incorporates better visibility, reduced noise levels and vibration, and exceptionally comfortable operation. All this adds up to ease of use, reduced operator fatigue, and increased efficiency and productivity.
We are offering a wide range of highly durable forklift from 1 Ton to 15 Ton.
HIRE for DAY, WEEK, MONTH, YEAR
On site mobile servicing so no down time for your business, change your equipment as your business grows or you needs change, small capital outlay with no worries.
Enquire Now